my first fasting day..hhhh..
so i tried to make my own cupcake art..
here they are.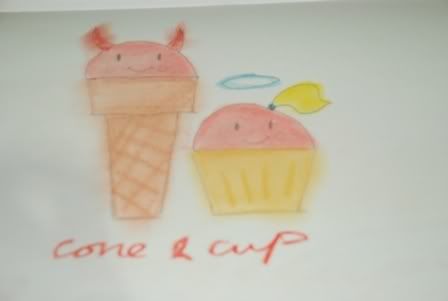 i dont know where my scanner is, maybe daddy took it to his office or its broke..whatever..
so i took those with camera (poor me!)
i used reeves's soft pastel and the result was...hmmm.. i dont know, you tell me!
i think those are a bit lyke cakespy's..maybe because the pink frosting and smiley face??
whatever.. but i didnt mean it to be a bit lyke cakespy's..
the last picture is the 'ugliest'.. my mood had gone by that time..
ps:
coco is dead, i dont know why..maybe he was too small.. (so i have to keep 'coco' name for my future french bulldog)